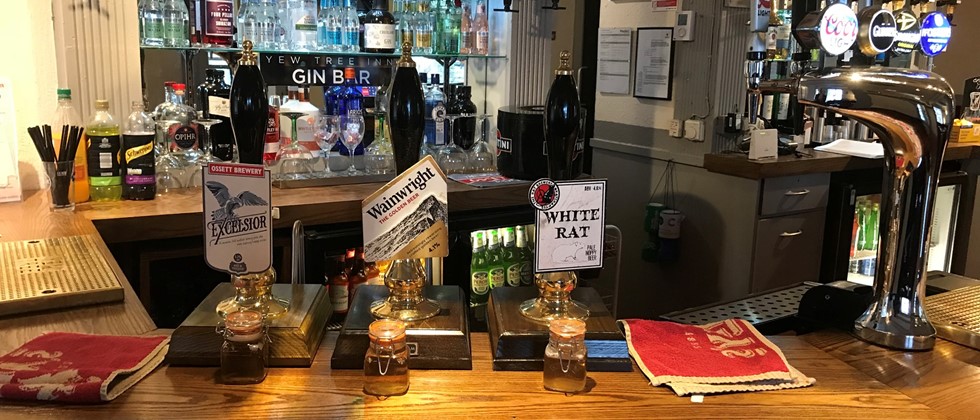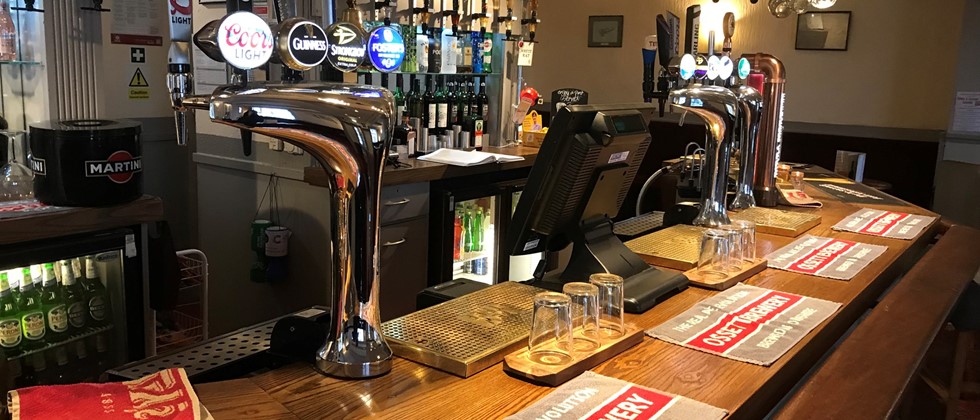 Drinks
We offer a great range of draught drinks, spirits, gins and other drinks including a selection of 6 rotating real ales and one real cider.



Beer
Coors light
, Coors Brewers Ltd
(4.0%)
The Coldest of the Cold!
Beer
Carling
, Carling
(4.1%)
Carling has been Britain's best selling lager for more than three decades. It is brewed to have the perfect balance of sweetness & bitterness ensuring it is as brilliantly refreshing from the first sip to the last.
Beer
Birra Moretti
, Heineken
(4.6%)
Birra Moretti is a quality beer made in the traditional way. It is the result of a production process that has remained almost unchanged since 1859.
Beer
Fosters
, Heineken
(4.0%)
A pleasant, fruity, lighter-styled quaffing lager
Beer
Guinness Original
, Guinness
(4.2%)
Swirling clouds tumble as the storm begins to calm.
Beer
John Smiths Extra Smooth
, John Smith's Brewery
(3.6%)
John Smith's Extra Smooth was launched in 1993 and is now the nation's number 1 ale.
Beer
Tetley's Smooth Flow
, Carlsberg UK Ltd
(3.6%)
After nearly two centuries of perfecting the brewing process, the name Tetley's is synonymous with a smooth, tasty pint created from a perfect combination of traditional and modern brewing techniques.
Beer
Moonshine
, Abbeydale Brewery Ltd
(4.3%)
A multi award winning beer and Champion beer of Yorkshire 2012
Beer
Yorkshire Blonde
, Ossett Brewery
(3.9%)
Fruity Pale Ale
Beer
Saltaire Blonde
, Saltaire Brewery Ltd
(4.0%)
A straw coloured lager ale with creamy, soft malt flavours, delicately hopped with Czech and German hop varieties for modest bitterness and slight spice flavour.
Cider
Strongbow
, Heineken
(4.5%)
Strongbow gets its distinctive flavour and cut-through refreshment through the unique blends of bittersweet British cider apples from our Herefordshire orchards.
Cider
Strongbow Dark Fruit
, Heineken
(4.0%)
Crisp Strongbow cut with a blend of dark fruit